TradeBack Ethereal - Free add-on that will improve your website experience.
The extension allows you to select an additional currency for the price comparison table, as well as for Steam last sales preview window. You can setup the currency in the "Currencies" tab of the "Settings" section on the site.
A nice bonus will also be the dark theme, which you can enable in the header of the site.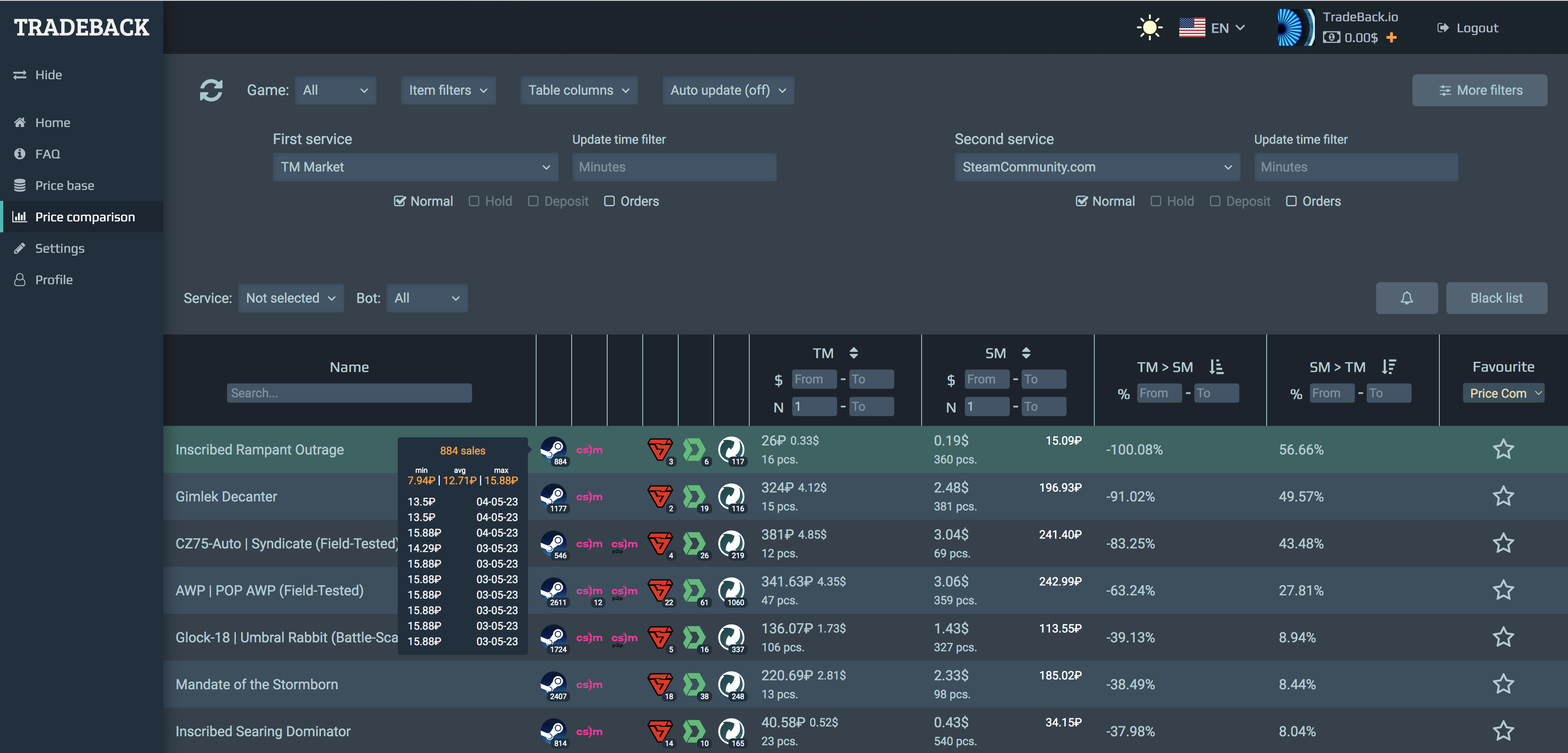 With ❤️ by support team ;)